'Tallinn declaration' commits EU to increase use of open source
Submitted by Rianne Schestowitz on Thursday 2nd of November 2017 06:04:35 PM
Filed under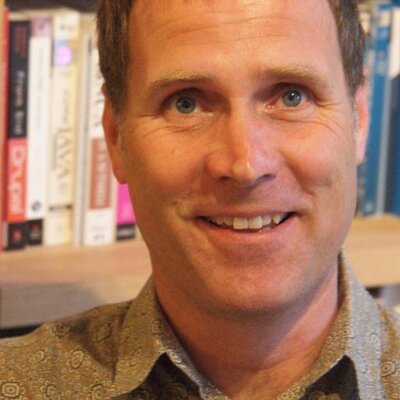 When building or rebuilding ICT systems, public services should make more use of open source software solutions, the Ministers of the European Union Member States and EFTA countries agreed in Tallinn (Estonia) on 6 October. The recommendation is part of the 'Tallinn Ministerial Declaration on eGovernment'.
By signing the Ministerial Declaration on eGovernment, the ministers agree that using open source solutions and open standards helps to avoid IT vendor lock-in. They call on public services to make their ICT solutions publicly available, and to encourage the private sector and civil society to reuse the software.
In addition, the ministers call on the Commission "to consider strengthening the requirements for use of open source solutions and standards when (re)building of ICT systems and solutions takes place with EU funding - including by an appropriate open licence policy - by 2020."
»
Printer-friendly version

7008 reads

PDF version
More in Tux Machines
This week in KDE: building up to something big

We've got some really big things planned and in progress for Plasma 5.18 and Frameworks, and work proceeds smoothly. None of it is quite done yet, but we did land a number of nice bugfixes and user interface polish for issues that have been irritating people for years…and mere days!

GNOME in Review and Outreachy in GNOME

That very ambitious 10x10 goal is still documented on the GNOME Wiki and is about "10% of the global desktop market." Perhaps in some very select geographic regions, the Linux desktop marketshare may be close to 10%, but on any large scale that goal is still a pipe-dream. [...] In any case, GNOME has advanced a lot over the past decade and particularly the past 2~3 years since Canonical switched back to GNOME Shell by default and has helped in addressing many bugs -- including several high profile performance issues. GNOME 3.34 is a hell of a lot better than the state of GNOME 3.0 from at the start of this decade. In reliving GNOME's highlights from the past decade, here is a look at the twenty most viewed GNOME stories since 2010.

It was a really productive week. I am almost done with the current tasks. I've finished replicating the wire-frame of gnome-builder's search-and-replace-bar widget into the libdazzle-example application. There are a couple (or maybe a couple more) of final nitpicks to do to actually mark these as finished. At the moment, I am far more comfortable with the project. Nothing seems really alien-sih now, rather most of the stuffs (from the project) looks quite familier (and imparts somewhat proper sense).

D9VK 0.40

For use with Wine and Steam Play Proton, D9VK is the awesome project based on DXVK which translates Direct3D9 to Vulkan for better performance. A big new release just went out. Codenamed Croakacola, D9VK 0.40 is a big one. D9VK can now use more than 4GB VRAM on 32-bit applications/games, with it being noted to help modded Skyrim/Oblivion and obviously more too. There's also now async presentation across all vendors, some "query flushing" improvements, performance fixes for Risen and Legend of the Heroes: Trails of the Sky, bloom rendering fixes for SpinTyres/Mudrunner and other misc updates.

D9VK 0.40 is out today as the latest feature update to this Direct3D 9 over Vulkan translation layer based on DXVK. D9VK lead developer Joshua Ashton released version 0.40 today as the "Croakacola" release and it includes some big features like for 32-bit applications to be able to utilize more than 4GB of video RAM, which should help Skyrim, Oblivion, and other games.

Graphics: Mesa 20.0 Development, Mir Work and Radeon's Linux Limits

While the Mesa 20.0 cycle is quite young and still over one month to go until the feature freeze for this next quarterly installment of these open-source OpenGL/Vulkan Linux drivers, it's quite exciting already with the changes building up. In particular, on the Intel side they are still positioning for the Intel Gallium3D driver to become the new default on hardware of generations Broadwell and newer. Here is a quick look at how the Intel Gallium3D performance is looking compared to their legacy "i965" classic OpenGL driver that is the current default. As you should already know if you've been reading Phoronix for any real length of time, the new Intel Gallium3D driver is quite competitive and for supported generations is generally now ahead of their classic OpenGL driver. The Intel Gallium3D driver supports OpenGL 4.6 like the i965 driver and the lingering bugs are just being addressed before turning it on as the default Intel OpenGL Linux driver while i965 will be sticking around as the default for Haswell and older.

Canonical's Alan Griffiths continues leading the Mir efforts and his team had a very busy 2019 continuing to push along Mir even though it's not featured on the Ubuntu desktop right now is still playing a big role at the company due to IoT use-cases like digital signage. Griffiths provided a look back at Mir in 2019 on Ubuntu Discourse. Here were some of the highlights:

Now step forward almost six months and the drivers for the 5700 and 5500 lines still don't exist. OK sure there are drivers for Ubuntu 18.04.03, and ONLY for Ubuntu 18.04.03, nothing newer.