7-Way Linux Distribution Comparison On The Intel Core i7 8700K
Submitted by Rianne Schestowitz on Thursday 12th of October 2017 11:09:13 PM
Filed under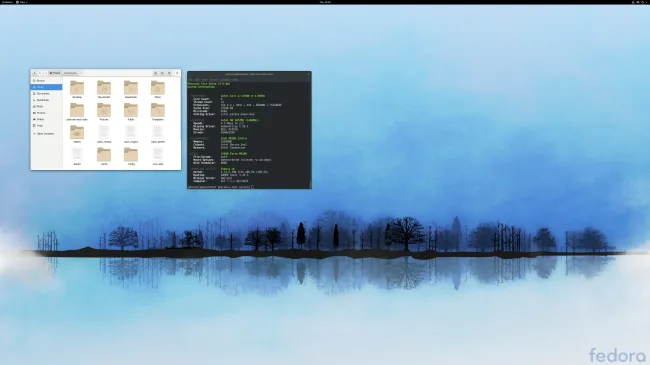 Our latest benchmarking of Intel's 8th Gen Core "Coffee Lake" processors entailed seeing how well the i7-8700K performs on a variety of modern Linux distributions. Tested for this comparison was Ubuntu 17.10, Antergos 17.10, openSUSE Tumbleweed, Clear Linux, Debian Testing, Solus 3, and Fedora 26.
With these seven GNU/Linux distributions they were tested out-of-the-box following a clean install on the i7-8700K setup. Some highlights from these distributions include:
The Arch-based Antergos 17.10 rolling distribution has Linux 4.13.5, GNOME Shell, Mesa 17.2.2, GCC 7.2.0, and EXT4 by default.
»
Printer-friendly version

1487 reads

PDF version
More in Tux Machines
Android Leftovers

GNOME 3.28 Linux Desktop Environment Development Kicks Off with First Snapshot

GNOME developer Javier Jardón is kicking off the development of the GNOME 3.28 desktop environment with the first snapshot, GNOME 3.27.1, which is now available for public testing.

How to manage casual contributors to open source projects

Increasingly, people want to contribute to projects casually—when they want to, rather than adhering to a schedule. This is part of a broader trend of "episodic volunteering" noted by a wide range of volunteer organizations and governments. This has been attributed not only to changes in the workforce, which leave fewer people able to volunteer with less spare time to share, but also to changes in how people perceive the act of volunteering. It is no longer seen as a communal obligation, rather as a conditional activity in which the volunteer also receives benefits. Moreover, distributed revision-control systems and the network effects of GitHub, which standardize the process of making a contribution, make it easier for people to contribute casually to free/libre/open source software (FLOSS) projects.

5 ways to invigorate education with Raspberry Pi

A couple of years ago, I was talking to PayPal senior director of software development Harper Reed at All Things Open in Raleigh, N.C., when he suggested that the best way to invigorate education would be to purchase Raspberry Pis en masse and put them in public libraries. Although many schools have made sizeable investments in classroom technology, those investments have done little to advance students' understanding of how the technology works. That's where the Raspberry Pi comes in, as it's the ideal vehicle to demonstrate the educational efficacy of open source software and open hardware in the classroom.