7-Way Linux Distribution Comparison On The Intel Core i7 8700K
Submitted by Rianne Schestowitz on Thursday 12th of October 2017 11:09:13 PM
Filed under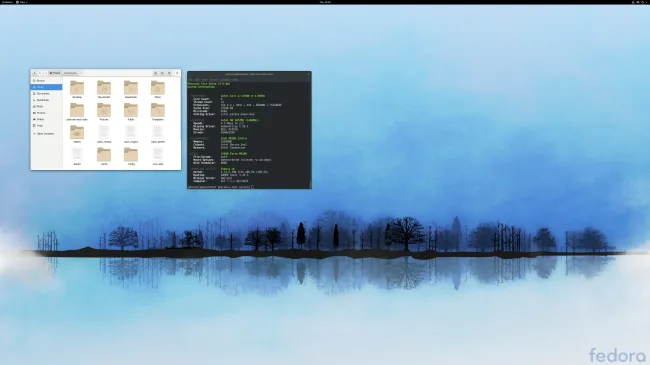 Our latest benchmarking of Intel's 8th Gen Core "Coffee Lake" processors entailed seeing how well the i7-8700K performs on a variety of modern Linux distributions. Tested for this comparison was Ubuntu 17.10, Antergos 17.10, openSUSE Tumbleweed, Clear Linux, Debian Testing, Solus 3, and Fedora 26.
With these seven GNU/Linux distributions they were tested out-of-the-box following a clean install on the i7-8700K setup. Some highlights from these distributions include:
The Arch-based Antergos 17.10 rolling distribution has Linux 4.13.5, GNOME Shell, Mesa 17.2.2, GCC 7.2.0, and EXT4 by default.
»
Printer-friendly version

3084 reads

PDF version
More in Tux Machines
Today in Techrights

Security: SSL, Microsoft Windows TCO, Security Breach Detection and SIM Hijackers

GNU/Linux Desktops/Laptops and Windows Spying

For the last 12 years, my main development machine has been a Mac. As of last week, it's a Dell XPS 13 running Pop!_OS 18.04.

[...]

Take note: this is the first operating system I've used that is simpler, more elegant, and does certain things better than macOS.

As it turns out, System76 is making the transition from a Linux-based computer seller, into a complete Linux-based computer manufacturer. The Twitter photos are from their new manufacturing facility. This means that System76 will no longer be slapping their logo on other company's laptops and shipping them out, but making their own in-house laptops for consumers.

Windows Timeline is a unified activity history explorer that received a prominent placement next to the Start menu button in Windows 10 earlier this year. You can see all your activities including your web browser history and app activity across all your Windows devices in one place; and pickup and resume activities you were doing on other devices. This is a useful and cool feature, but it's also a privacy nightmare. You may have read about a cool new browser extension that adds your web browsing history from third-party web browsers — including Firefox, Google Chrome, Vivaldi, and others — to Windows Timeline. The extension attracted some media attention from outlets like MSPoweruser, Neowin, The Verge, and Windows Central.

Public money, public code? FSFE spearheads open-source initiative

Last September, the non-profit Free Software Foundation Europe (FSFE) launched a new campaign that calls for EU-wide legislation that requires publicly financed software developed for the public sector to be made publicly available under a free and open-source software license. According to the 'Public Money, Public Code' open letter, free and open-source software in the public sector would enable anyone to "use, study, share, and improve applications used on a daily basis". The initiative, says the non-profit, would provide safeguards against public sector organizations being locked into services from specific companies that use "restrictive licenses" to hinder competition. The FSFE also says the open-source model would help improve security in the public sector, as it would allow backdoors and other vulnerabilities to fixed quickly, without depending on one single service provider. Since its launch, the Public Money, Public Code initiative has gained the support of 150 organizations, including WordPress Foundation, Wikimedia Foundation, and Tor, along with nearly 18,000 individuals. With the initiative now approaching its first anniversary, The Daily Swig caught up with FSFE spokesperson Paul Brown, who discussed the campaign's progress.