ExTiX 17.8 – "The Ultimate Linux System" – with LXQt 0.11.1, Refracta tools, Nvidia 384.90 and kernel 4.13.0-15-exton – Build 171012
Submitted by Roy Schestowitz on Thursday 12th of October 2017 01:49:54 PM
Filed under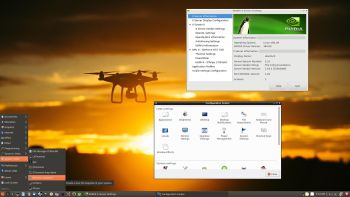 I have made a new version of ExTiX – The Ultimate Linux System. I call it ExTiX 17.8 LXQt Live DVD. (The previous version was 17.4 from 170418).
ABOUT
ExTiX 17.8 LXQt DVD 64 bit is based on Debian 9 Stretch and Ubuntu 17.10 Artful Aardvark, to be released 171019. The original system includes the Desktop Environment Gnome. After removing Gnome I have installed LXQt 0.11.1. LXQt is the Qt port and the upcoming version of LXDE, the Lightweight Desktop Environment. It is the product of the merge between the LXDE-Qt and the Razor-qt projects: A lightweight, modular, blazing-fast and user-friendly desktop environment.
The system language is ENGLISH.
»
Printer-friendly version

2909 reads

PDF version