PC repair chap lets tech support scammer log on to his PC. His Linux PC
Submitted by Roy Schestowitz on Friday 12th of May 2017 09:15:17 AM
Filed under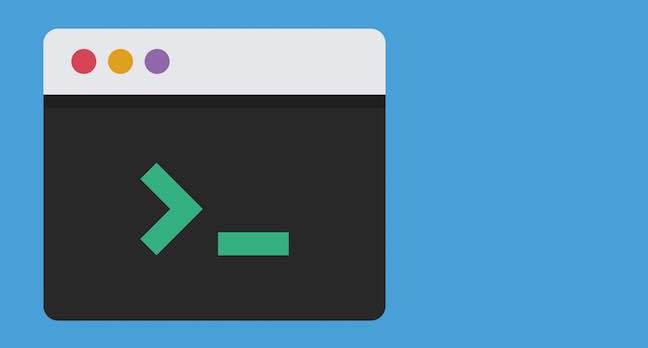 Why look at that! Friday is upon us, which means it's time for another instalment of On-Call, The Register's weekly column in which readers share memories of being asked to fix odd stuff at unpleasant times of the day.
This week, meet "Shane," who used to do a bit of computer repair work on the side, and kept a phone just for that business.
"This was back in the days when XP would regularly crap itself and need to be reinstalled every year or so, and thus such a sideline was worth the effort," Shane explained in his mail to El Reg.
That phone rang one day and the caller proclaimed he was from Microsoft tech support and that they had detected a virus on Shane's computer. "The irony of this obvious scam coming into that particular phone amused me enough that I played along with the scammer for a while."
»
Printer-friendly version

2055 reads

PDF version
More in Tux Machines
Openwashing: Microsoft, Apple and Symphony Software Foundation

Linux Foundation: Real-Time Linux (RT Linux), LF Deep Learning Foundation, OpenTracing and More

Security: Updates, GrayKey, Google and Cilium

The mysterious piece of hardware GrayKey might give a sense of happiness to cops because they can get inside most of the iPhone models currently active, including the iPhone X. The $30,000 device is known to crack a 4-digit iPhone passcode in a matter of a few hours, and a six-digit passcode in 3 days, or possibly 11 hours in ideal scenarios. That's why security experts suggest that iOS users should keep an alphanumeric passcode instead of an all-number passcode.

Law enforcement agencies across the country are buying or have expressed interest in buying GrayKey, a device that can unlock up-to-date iPhones. But Grayshift, the company that makes the device, has attracted some other attention as well. Last week, an unknown party quietly leaked portions of GrayKey code onto the internet, and demanded over $15,000 from Grayshift—ironically, the price of an entry-level GrayKey—in order to stop publishing the material. The code itself does not appear to be particularly sensitive, but Grayshift confirmed to Motherboard the brief data leak that led to the extortion attempt.

Google has confirmed spammers can not only send out spoofed emails that appear to have been sent by Gmail users, but said messages also appear in those users' sent mail folders. The Chocolate Factory on Monday told The Register that someone has indeed created and sent spam with forged email headers. These not only override the send address, so that it appears a legit Gmail user sent the message, but it also mysteriously shows up in that person's sent box as if they had typed it and emitted themselves. In turn, the messages would also appear in their inboxes as sent mail.

For last two decades, the IPtables technology has been the cornerstone of Linux networking implementations, including new container models. On April 24, the open-source Cilium 1.0 release was launched, providing a new alternative to IPtables by using BPF (Berkeley Packet Filter), which improves both networking and security. The Cilium project's GitHub code repository defines the effort as Linux Native, HTTP Aware Network Security for Containers. Cilium development has been driven to date by stealth startup Covalent, which is led by CEO Dan Wendlandt, who well-known in the networking community for his work at VMware on software-defined networking, and CTO Thomas Graf, who is a core Linux kernel networking developer.

Applications: KStars, Kurly, Pamac, QEMU