Softpedia News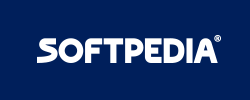 Softpedia News / Linux
Updated: 1 hour 56 min ago
Mozilla has just released a new version of Firefox, its award-winning browser that's currently the third most-used app worldwide after Google Chrome and Microsoft Edge.
Earlier this year, Mozilla switched to a four-week release cycle for production builds of Mozilla Firefox, thus accelerating the release cadence and bringing major updates to all supported platforms much faster than before.
While in theory, this is good news for everybody, the problem with this approach is that sometimes Firefox updates can ship with unpolished performance, eventually leading to post-installation problems experienced by users who update the browser.
Firefox 84 is now available for download on supported platforms, and one of the most important changes is full support for Apple Silicon.
As you probably know already, Apple launched the M1 chip in November and the first devices running it are already available for download. And now developers across the world are working around the cl... (
read more
)
After bringing Linux to the PlayStation 4, famous developer Hector Martin, also known as marcan, is getting ready for another important project for the open-source world.
He wants Linux on Apple Silicon. And to make it happen, Martin explains he'll need some financial job, as this isn't a project that can just happen overnight.
"Since these devices are brand new and bespoke silicon, porting Linux to run on them is a huge undertaking. Well beyond a hobby project, it is a full-time job," the developer
explains
.
So the whole idea of this fundraising campaign is to provide the developer with the necessary funds to bring Linux to Apple Silicon, essentially turning the project into his full-time job.
Mac mini first, all Apple Silicon devices after
The first target is getting Linux to run on the M1-powered Mac mini, but eventually, all devices running on Apple Silicon are supposed to be supported.
"The goal... (
read more
)
Google Chrome remains the world's number one browser, both on the desktop and on mobile, and the parent company keeps rolling out more and more major updates that further refine the experience with the app.
Today, Google published
Chrome 87
, a new important release that adds both new features and security improvements on the desktop, including on Windows, Linux, and macOS.
The first big change in Chrome 87 is
the addition of tab search
, a feature that entered the testing stage earlier this year and which is now live for everybody on the desktop. It's easy to see why a tab search option comes in so handy. With the number of active tabs always increasing in a browsing session for the majority of users, finding a specific page is much harder, and nobody wants to manually jump from one tab to another for the whole thing.
The tab search thus makes it easi... (
read more
)
At this point, the browsing world is pretty much divided into two different parts. First of all, it's Mozilla Firefox, the browser that has been around for many years and served as the main alternative to Google Chrome. And then, it's the Chromium-based army of browsers that includes not only Chrome but also Microsoft's very own Edge.
Mozilla Firefox has thus become not only an alternative to Google Chrome but to every other Chromium browser out there, and the major updates that it gets every four weeks play a key role in its effort to remain relevant in this tough battle.
Today, Mozilla published Firefox 83, a new version of the browser for Windows, Linux, and macOS, and naturally, this one comes with massive improvements.
First and foremost, Mozilla says it has made additional under the hood optimizations that allow for an
important speed boost
, especially when loading websites.
"Firefox keeps getting faster as a result of significant updates t... (
read more
)
Microsoft has just released a new Dev build of Microsoft Edge browser, and this time, there are two new features that are included.
The new version of Microsoft Edge in the Dev channel is 88.0.685.3, and according to the Redmond-based software giant, it adds support for pre-rendered new tab pages on Linux.
A few weeks ago, Microsoft release preview builds of the new Edge browser based on Chromium for Linux, with no specific ETA as to when the stable version is projected to go live. However, Microsoft is now very committed to improving the Linux build of the browser, and Dev builds are now released on all supported platforms.
The migration to Chromium brought Microsoft Edge browser to Windows 7, Windows 8, Windows 8.1, Windows 10, macOS, and now Linux.
In addition, this new update adds Mac support for the management policy to Configure Friendly URL.
More fixes and improvements
The new Dev update also brings lots of fixes, and Microsoft says that... (
read more
)
Raspberry Pi has just launched a brand-new device, and this time it comes in a rather unexpected form.
The Raspberry Pi 400 is still a pocket-size device, only that it ships packed in a compact keyboard. That's right, the Raspberry Pi 400 is actually a computer in a keyboard, and it is available in two different packages, namely the standard version and a fully-featured kit.
Raspberry Pi 400 is based on the 4GB Raspberry Pi, only that it's faster than the original version.
If you want to buy only the computer, which is actually a keyboard, the price you need to pay is just $700, but there's a chance most people would go for the so-called Raspberry Pi 400 Personal Computer Kit which is available for $100 and comes with plenty of extra goodies.
Only a bunch of languages supported initially
More specifically, it includes the Raspberry Pi 400 computer, an official USB mouse and USB-C power supply, and an SD card with Raspberry Pi OS pre-installed, a... (
read more
)
Purism's Librem Mini debuted last not a long time with a rather unique approach, promising a state-of-the-art mix of privacy features with the power of Linux, all packed in a pocket-size computer.
And now the company is back with an important announcement: the first hardware upgrade for the Librem Mini is live.
Officially called Librem Mini V2, the new mini computer is actually the original model with an upgraded processor. The new model comes with the new Intel 10th Gen i7-10510U processor with four cores up to 4.9 GHz.
Already available for order
The best of all is that Librem Mini V2 comes at the same price as the first model, despite the processor upgrade. All the other specifications remain exactly the same.
"It was less than a year ago when we announced our new Librem Mini campaign. We wanted to offer people a powerful and accessible desktop PC in a mini form-factor running the same free firmware and operating system as our laptops. The Li... (
read more
)
Ubuntu was, is, and will probably remain the leading Linux distribution out there, at least as far as the number of users is considered.
And the one to thank is Canonical's commitment to keeping Ubuntu up-to-date with the latest technologies, features, and apps out there, so the frequent OS updates that the company releases brings its platform in line with the rest of the market.
Ubuntu 20.10 is the newest release that went live this week, and this time, there are massive improvements coming to users.
The most important of them is the release of optimized Raspberry Pi images for desktop and servers, which according to the company, should come in handy to "learners, inventors, educators, and entrepreneurs." While support for the Raspberry Pi has been around for a while, this is the first release that adds the pocket-size computers to the list of devices certified with Ubuntu.
"In this release, we celebrate the Raspberry Pi Foundation's commitment to put open compu... (
read more
)
I've said it before and I'm going to say it again: LibreOffice is, by all means, the best alternative to Microsoft Office, and its freeware license makes it the go-to productivity suite not only for consumers but also for companies that are looking into ways to reduce licensing costs.
In the last few years, we've seen more and more companies, organizations, and state departments worldwide trying to embrace LibreOffice, just because they were trying to cut costs with the software they use. Some of them managed to stick with LibreOffice, others didn't, but eventually, all of them agreed that the productivity suite developed by The Document Foundation is indeed a great alternative to Microsoft Office anyway.
And one of the reasons LibreOffice is so good is that TDF keeps rolling out more and more updates on a regular basis thus further refining the experience with the app but also resolving the possible bugs that users come across when running the app.
This week, the... (
read more
)
Microsoft has just announced that Microsoft Edge of Linux is available for download in the Dev channel, thus allowing users on the platform to finally try out the software giant's Chromium-based browser.
"With this release, Microsoft Edge is now available for all major desktop and mobile platforms. We're particularly excited to offer web developers the same consistent and powerful web platform and developer tools as on macOS or Windows, so you can build and test in your preferred environment and be confident in the experience your customers will have on other devices. For security researchers, we're now also accepting submissions for the Microsoft Edge Bounty Program on Linux," Microsoft explains.
The first preview builds of Microsoft Edge for Linux can be installed on Ubuntu, Debian, Fedora, and OpenSUSE. Microsoft says that its Dev builds aimed at Linux would be updated according to the company's typical calendar, which means that new versions will be released ev... (
read more
)
Mozilla has just released another major update for Firefox browser, this time bringing the app to version 82 on Windows, Linux, and macOS.
What's very important to know is that Firefox 82 is now available as a manual download only, as Mozilla has only posted the official installers on its FTP servers. In other words, the automatic rollout through the built-in update system for existing Firefox users is yet to kick off, but it should also get the go-ahead tomorrow when the release is officially announced.
And speaking of the official release, the Firefox 82 changelog isn't available just yet, though we can already get a preview of what's to come after this update thanks to the beta channel.
For example, in addition to the typical fixes that are part of every release, Mozilla has also refined the experience with the Picture-in-Picture mode, with its dedicated button now having a new look and position, all with the purpose of making everything easier to use.
Firefox... (
read more
)
Vivaldi was, is, and will probably continue to be one of the best desktop browsers out there, with its Android version also improving at a pretty fast pace and new updates bringing plenty of goodies.
Today, the team working on Vivaldi announced version 3.4 on the desktop, and just as it happened before, the release is full of improvements.
First and foremost, one of the most notable additions is Vivaldia, a built-in game inspired by the Future Noir and CyberPunk and which is available today on Windows, Linux, Mac, Android, and Chromebooks. The arcade-style runner game also comes with gamepad support and can be launched from the Vivaldi menu or just by typing vivaldi://game in the address bar.
"In the face of adversity, Vivaldia grows strong and takes on the enemy. She fights to save the humans of the city," Vivaldi explains.
"Riding her cybernetic ninja one-wheeler called the CyclePunk, Vivaldia outruns and outsmarts the big evil machines. At times, it looks like... (
read more
)
The Document Foundation has just released a new version of LibreOffice for the supported desktop platforms, namely Windows, Linux, and Mac.
LibreOffice 7.0.2 is the second minor release for the main LibreOffice 7.0 update, and this suggests from the very beginning but that the focus has been entirely on fixing bugs under the hood and improving the overall performance of the productivity suite.
According to The Document Foundation, LibreOffice 7.0.2 comes with no less than 130 bug fixes and improvements to document compatibility, and if you've used this software before, you certainly know how important the refinements in this area actually are.
LibreOffice is often considered the main alternative to the more expensive Microsoft Office, so full support for the formats used by Microsoft's suite is critical to ensure a smooth transmission from one product to another.
"LibreOffice offers the highest level of compatibility in the office suite arena, starting from nativ... (
read more
)
Microsoft's Outlook is generally considered the leading email app on Windows, but at the same time, Thunderbird has become more and more popular, not only on Linux and Mac, but also on Microsoft's very own operating system.
Despite the adoption of Outlook increasing lately, especially among company employees and following the Office 365 suite benefitting from the remote working trend, Thunderbird continues to be one super-popular choice and it happens for good reason
Not only that it packs a super-advanced feature lineup, but Thunderbird also sports a clean and intuitive interface that can be further customized according to your preferences.
Right now, Thunderbird works on the following platforms:  
Windows: Windows 7 or later
Mac: macOS 10.9 or later
Linux: GTK+ 3.14 or higher
As you probably know already, Windows 7 is already discontinued and only receives updates as part of the ESU program released by Microsoft for companies... (
read more
)
More in Tux Machines
Essential Utilities: Flash OS Images

Linux offers a gamut of open source small utilities that perform functions ranging from the mundane to the wonderful. In our eyes, it's the breadth of these tools that help to make Linux a compelling operating system. For beginners to Linux the range of distributions can be daunting. Should I investigate Ubuntu, Arch Linux, openSUSE, elementaryOS, or even try Solus? A good way to experiment with Linux distributions and find the one that best fits your needs is to create a bootable SD card or USB drive flashed with the Linux distros. The tools featured in this article make this process simple and safe. They are all easy to use with a simple interface, and hard drive friendly.

Stable Kernels: 5.10.10, 5.4.92, 4.19.170, 4.14.217, 4.9.253 , and 4.4.253


I'm announcing the release of the 5.10.10 kernel.

All users of the 5.10 kernel series must upgrade.

The updated 5.10.y git tree can be found at:
	git://git.kernel.org/pub/scm/linux/kernel/git/stable/linux-stable.git linux-5.10.y
and can be browsed at the normal kernel.org git web browser:
	https://git.kernel.org/?p=linux/kernel/git/stable/linux-s...

thanks,

greg k-h

Also: Linux 5.4.92 Linux 4.19.170 Linux 4.14.217 Linux 4.9.253 Linux 4.4.253

The 10 Best GNOME Based Linux Distributions To Check Out in 2021

If you have ever used Linux, then there is no chance that you didn't hear about GNOME. GNOME is one of the best user-friendly and open source desktop environments based on Linux. It started its journey in 1997 by Miguel de Icaza and Federico Mena. But it is still popular among Linux lovers for its features. As a result, a bunch of distributions uses GNOME as their default desktop environment. Among them, Fedora, Ubuntu, Arch Linux are known as the best GNOME based Linux distribution. Moreover, this magnificent desktop environment comes with many features. For instance, a better web experience, GNOME map, application grid, and many more.

$1 PinePhone pogo pin breakout board lets you connect add-ons without removing the back cover

There are a lot of things that make the PinePhone different than most smartphones. It's designed to run GNU/Linux-based operating systems. It has physical switches that can disable the camera, mic, and wireless features. And it has a set of pogo pins that make it possible to connect add-ons like a keyboard, fingerprint reader, or thermal camera to extend the functionality of the phone The only problem is that you have to pop off the back cover to access those pogo pins, so many of the official and unofficial PinePhone mods that take advantage of the pins are designed to either replace the cover with a new one or cut a hole in the existing cover.