Softpedia News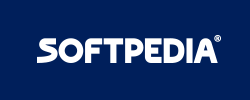 Softpedia News / Linux
Updated: 2 hours 44 min ago
elementary 5.1.5 comes with a series of welcome improvements for the AppCenter and Files, but of course, as it happens with every release, there's more to discover after installing it.
As far as the AppCenter is concerned, there's one major change here: users no longer require administrator rights to install updates.
And while some may think that this isn't the right way to go from a security perspective, the whole thing actually makes sense because administrators must already approve the installation of apps by standard users. So technically, once a user has already been granted with the permission of installing an app, why not letting them update that app as well?
This is the reasoning behind the change, as elementary co-founder Cassidy James Blaede himself
explains
.
"Since an administrator had to approve the original installation and we provide clear expectations around curated versus non-cura... (
read more
)
Lenovo has just announced that it would begin preloading Ubuntu and Red Hat on some of its existing devices in an attempt to provide workstation customers with more options regarding the operating systems powering the machines.
"While many users prefer to customize their own machines – either on hardware without an OS or by wiping an existing client OS, then configuring and installing Linux – this can raise uncertainty with system stability, restricted performance, compatibility, end-user productivity and even IT support for devices," Lenovo says.
"Now that these users are making their way out of the proverbial shadows and onto the enterprise floor, the demand is high for an out-of-the-box solution that removes the barrier for deployment of enterprise-grade hardware within a Linux software ecosystem."
The entire ThinkStation and ThinkPad P Series lineup will be certified for Red Hat Enterprise and Ubuntu LTS, and the company explains that this process guarantees e... (
read more
)
The migration from Microsoft software to open-source alternatives comes with a series of benefits, including reduced licensing costs and better local control over the code powering the whole thing, and this is one of the reasons some authorities across the world are looking into such a transition.
Munich, for example, has become a pioneer in this regard after switching from Microsoft software to Linux and open source alternatives, and now it looks like another German city is pondering a similar decision.
Hamburg is reportedly looking into embracing open-source software on local computers in an attempt to reduce reliance on paid products and to become what's being described as "a model in digital sovereignty."
A report from German publication
Der Standard
indicates that the plan is still in its early days and details are scarce, to say the least, albei... (
read more
)
Mozilla has just released Firefox 77 to production devices across the world, and now the company has started the work on the very next release due later this month.
Firefox 78 is projected to come with major changes for Linux and macOS, but also with a highly-anticipated new feature on Windows.
First and foremost, let's see what's new for users running Microsoft's Windows operating system. Firefox 78 will come with a built-in PDF client, which means that you will be able to use Firefox as a PDF reader. At this point, such tasks are handled by Microsoft Edge by default on Windows, but some people turn to dedicated PDF clients or even to Google Chrome.
Additional information on
PDF support in Mozilla Firefox
is available here.
Linux requirements
Then, Firefox 78 will come with updated system requirements on Linux d... (
read more
)
The Document Foundation (TDF) has recently announced that the openSUSE + LibreOffice conference will take place online as the two organizations are trying to reduce the risks caused by the global health issue.
The event was originally scheduled to take place October 13-16, but the organizers now explain that these dates could change as they're working on a scheduled for the new digital event.
Proposals for talks, workshops, and workgroups can still be submitted until July 21, and everyone will be able to attend using a video conferencing solution whose name is yet to be disclosed.
"Shifting the conference online is good news and the organisers intend to provide a great conference that is filled with insightful talks, technical presentations and sessions dedicated for those who want to socialise during the event," The Document Foundation ex... (
read more
)
Linux has long been considered the underdog of the desktop operating system world, as many believed that giving up on Windows and embracing anything like Ubuntu, Linux Mint, or others made absolutely no sense.
Many of these people pointed to the gaming support in the Linux world, while others claimed that no matter how much is improved, Linux would never replace Windows simply because it lacks the familiar approach that's making Microsoft's operating system the preferred choice for so many users out there.
But the most recent statistics show that
the adoption of Linux is improving
at a really fast pace, and while it's still far from overtaking Windows, all these numbers suggest that sooner or later, choosing an operating system doesn't just come down to Microsoft and Apple products.
While Linux has gradually improved its market share in the last ... (
read more
)
More in Tux Machines
The 10 Best Raspberry Pi Stores Available in the Market

Raspberry Pi is the most discussed single-board computer nowadays, which is highly applied in the development of IoT. It was made to make computing more accessible, and we can say it succeeded quite thoroughly. Now, with the emerging importance of the Pi, more and more people are getting interested in buying it and looking for the finest and authentic Raspberry Pi Stores around them. If you are one of them, let's say you have reached the best place to get your answer! [...] The Pi Hut's Raspberry Pi superstore started its journey in 2012 with selling SD cards only. Since then, they have been upgrading gradually and finally reached this point where they are regarded as #1 Raspberry Pi Store. You will find all the latest and finest Raspberry Pi accessories and add-ons. Besides their excellent quality products, they offer fast and caring customer service. Moreover, their website provides a Raspberry Pi compatibility checker on each of the product's page that allows you to know which product fit well with which Pi model.

today's howtos

Security Leftovers

GNU/Linux-Compatible Devices

Called Ensemble Graphics Toolkit, it is a no-cost and royalty-fre open-source C++ suite based on the permissive Apache 2.0 open-source license. It works with the company's chips, system-in-package and system-on-module products. "By taking advantage of underlying hardware acceleration, including graphics controllers and video decoders when available, the toolkit provides a high-performance user experience on low and mid-range graphical displays up to XGA [1,024 x 768] resolution," according to the company. "Ensemble Graphics Toolkit and Linux can be optimised for boot times of under three seconds from cold reset that is required for applications such as automotive dashboard clusters."

Intel has updated its Compute Runtime to support its upcoming Rocket Lake desktop processors and Intel DG1 graphics based on its Xe GPU architecture. Overall, this can be seen as a sign that things are moving at a steady pace with Intel's 11th generation core CPUs and discrete graphics.

We're decided to focus on how an open source smart home office looks and runs with a bit of help from the Raspberry Pi. From setting up a low-overhead video conferencing system to collaborative document editing and sharing, to more mundane smart-home control options, this is what happens when we leave Jonni to his own devices at home for six months! Hopefully you'll find something that will be of genuine use around your new working-from-home home office, or at least something for which use a spare Pi!